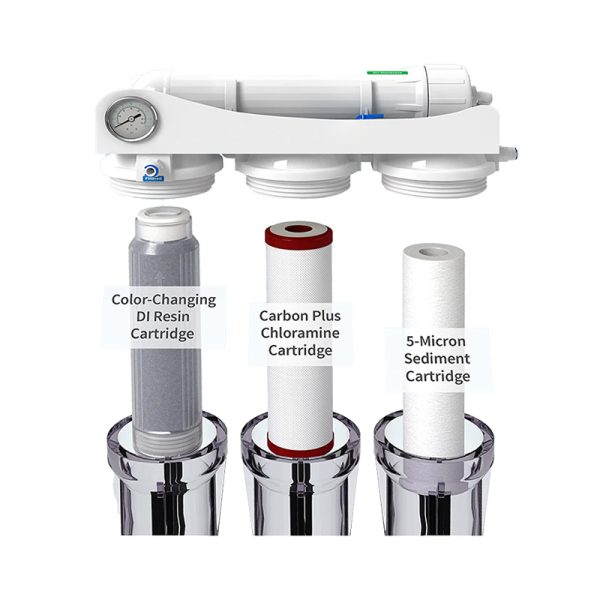 4-Stage Reverse Osmosis/Deionization System
Model: ECRO4S
Capacity: 50/100/200 Gallons
Color: White
Dimensions:  16.5 x 8.5 x 18 inches (LxWxH)
Maximum water pressure: 80 PSI
Optimal Water Temperature: 77°F (25°C).
Description
The Classic RO/DI system provides up to 100 GPD of economically filtered reverse osmosis water, removing harmful substances such as heavy metal ions and total dissolved solids from tap water.
Useful applications include smaller aquariums, fountains, humidifiers and more.
Manual flush valve allows user to increase membrane life
Clear micron cartridge housing makes it easy to view when cartridge should be replaced
1/4 inch Buddy-Fit Press Fit Connectors simplify plumbing – 0-160 PSI gauge provides a pressure reading of the supply water
ODM &OEM service.